Explore Innovative Solutions
Spartan Construction Materials Limited focuses on offering specialised building and construction materials and professional material consultation for production and maintenance technical processes.
Our specialists keep abreast of global market trends, emerging new technologies and applications in the construction industry. By applying our profound knowledge, deep expertise as well as creative thinking, we are confident in our ability to find the best solution to satisfy various architectural needs and manage complex project.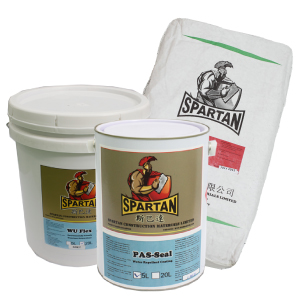 We are dedicated to providing architects, designers, and builders with creative, practical, sustainable and cost effective solutions, whilst at the same time we are strongly committed to product quality, environmental health and safety, all our products comply with the latest and highest industry standards, most of our products are water soluble and low volatile.
We assure our customers not only top quality products but also superior customer services, as we believe in long term business relationships built upon trust and respect. We think the key success factors are thorough understanding of individual needs of each customer, excellent problem resolution and post-sales support.
Why Use Spartan Materials?
High quality Products
Safe use
Environmentally friendly
Waterproofed
Application for all locations

View Our Porducts

Customer Service
3421 2661 / 
3421 2667

Contact Us
| | |
| --- | --- |
| Email: |  info@hkspartan.com |
| Fax: |  (852) 3426 9083 |
| Address: |  Flat 4, 3/F, Sun Fung Centre, |
| |  88 Kwok Shui Road, |
| |  Tsuen Wan, N.T., HK |